OPI's The Impossible is from the
OPI Mariah Carey collection
where OPI debuted their unique Liquid Sand formula. The Impossible is a matte fuchsia shade with confetti stars. However as previously mentioned, the stars are tricky to get out as they do sink to the bottom; and if a coat of the Liquid Sand polish is put over a coat containing a star, the star is no longer seen. Please note that this picture was taken about five days after wearing this polish, which is quite decent considering this polish does not have a top coat over it.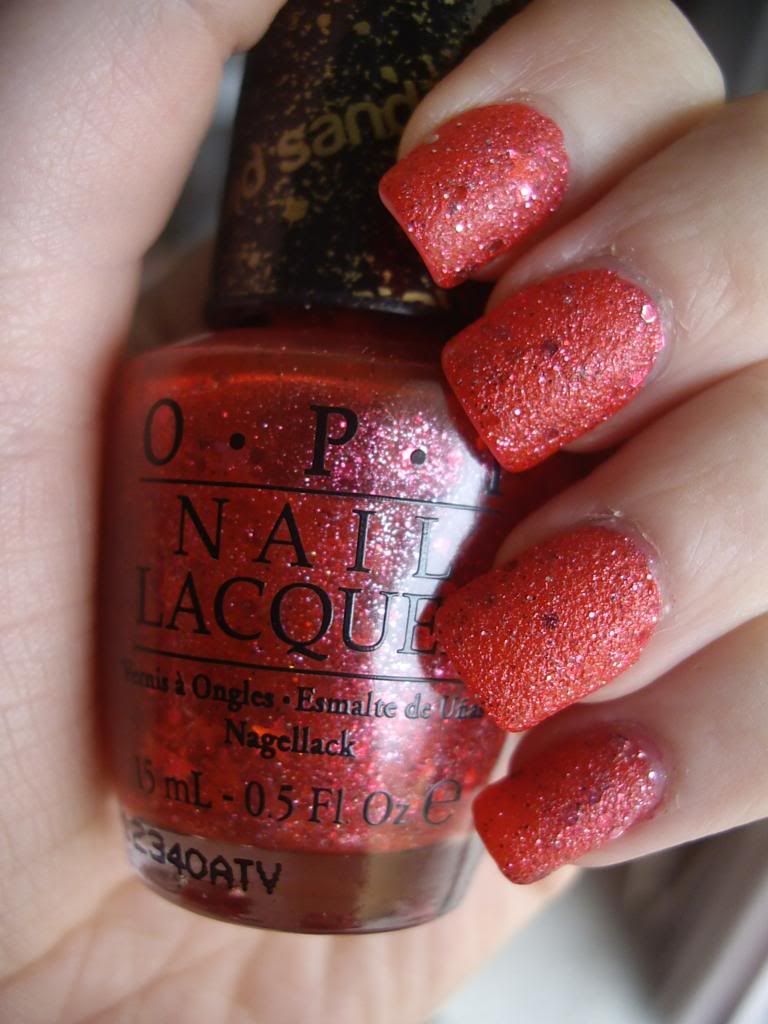 What colour are you currently wearing on your nails?
What do you think of the liquid sand finish?
Let me know in the comments below.
Disclaimer: This post is not sponsored. All products mentioned were purchased by myself.