During Click Frenzy, Lust Have It had 25% percent off their store so I decided to use the points and purchase a few nail polishes. This nail polish is from the DITO Collection by Karparti and the bottles are designed to hook in and sit on your finger like a ring.
Stardust (the name suits it perfectly!) is full of a smaller size holographic glitter. Although the glitter looks opaque when applied, it isn't but unless you look right up close you can't tell. The top coat used is OPI RapiDry which enhanced the sparkle!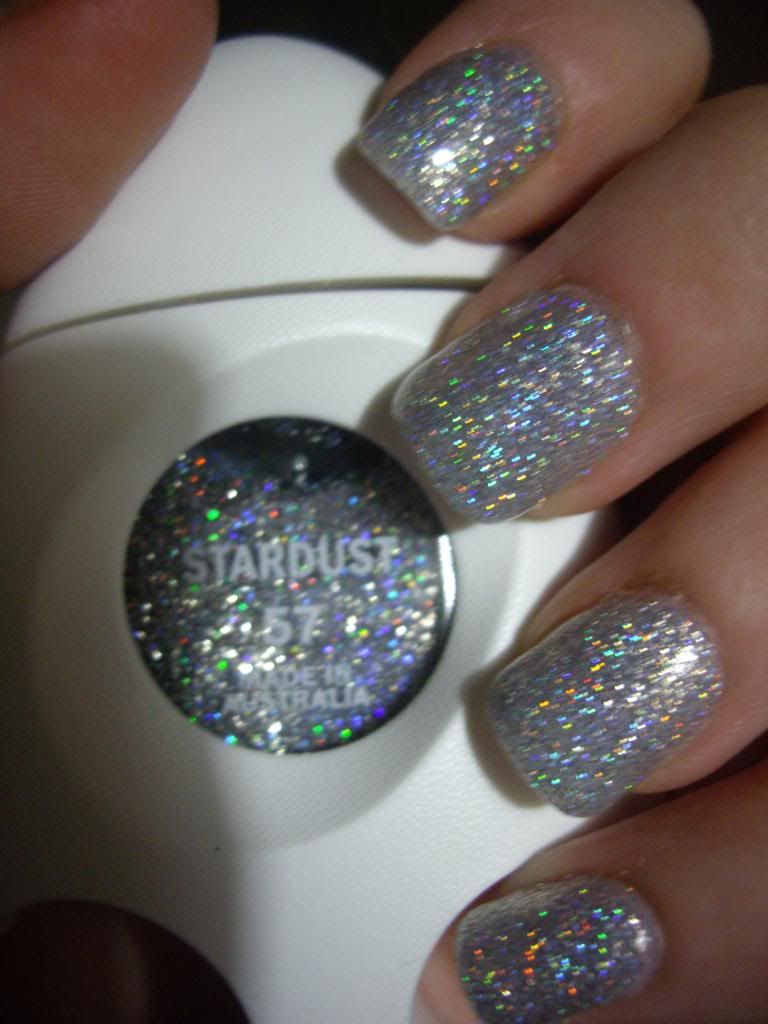 What colour are you currently wearing on your nails?
Let me know in the comments below.
Disclaimer: This post is not sponsored. All products mentioned were purchased by myself.