Australis Speck-tacular is my one and only flakie top coat. I love how it looks over lighter colours, as well as over darker colours as the holographic flakes stand out better. Today's nails show the flakie top coat over OPI Black Onyx. OPI RapiDry top coat was used over the top.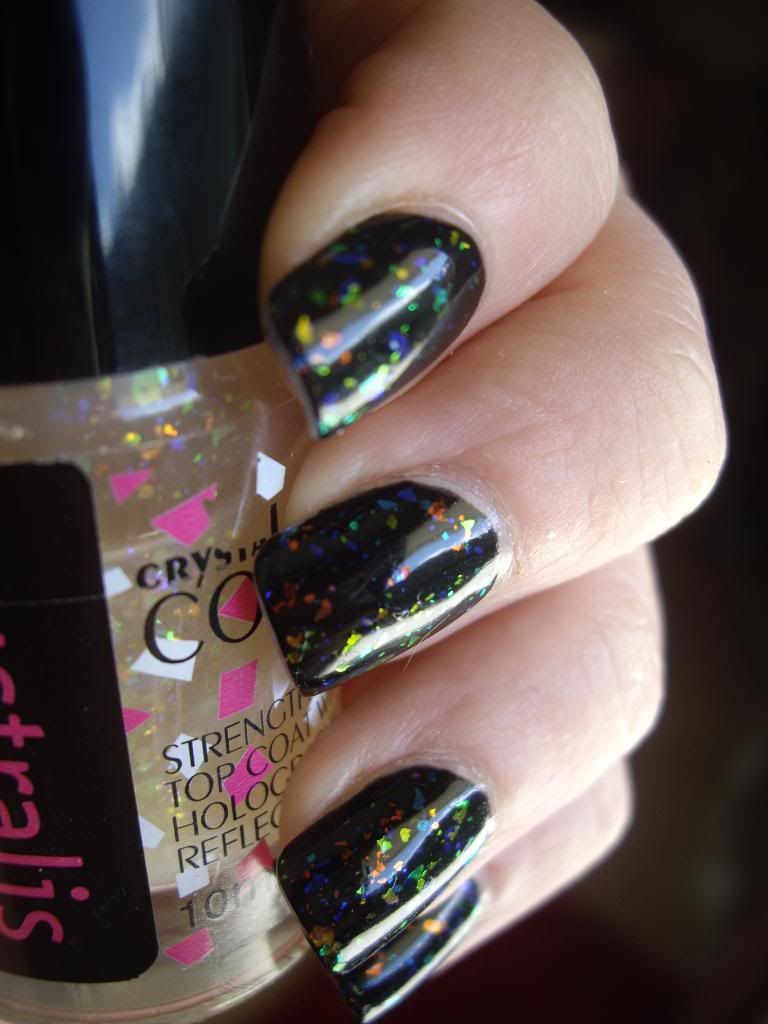 Do you love flakie top coats?
What colour are you currently wearing on your nails?
Let me know in the comments below.
Disclaimer: This post is not sponsored. All products mentioned were purchased by myself.